SBI Digital Asset Holdings and Authlete Expand Partnership for Digital Identity Solutions
TOKYO, Nov. 13, 2023 — Authlete, Inc., a leading software component provider for API security and digital identity, and SBI Digital Asset Holdings Co., Ltd. (SBI DAH), the digital asset arm of the financial services conglomerate SBI Group, have signed a Memorandum of Understanding (MOU) to deepen their existing partnership and together explore opportunities in digital identities and decentralized identifiers (DIDs).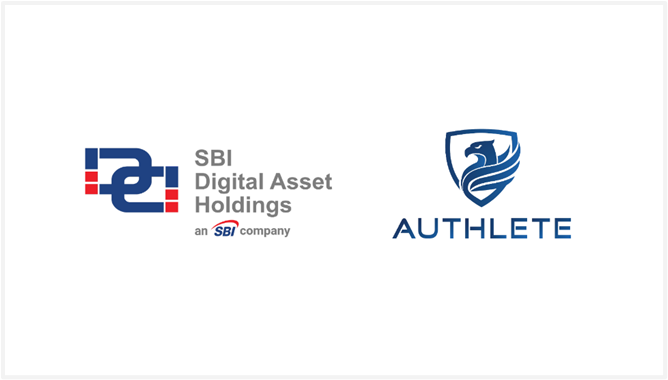 The extended partnership builds on Authlete's existing business relationship with SBI DigiTrust, a subsidiary of SBI DAH. SBI DigiTrust has integrated Authlete's FAPI compliant software component into its Trust Idiom, an Identity as a Service (IDaaS) solution for financial institutions. SBI DAH is also a shareholder of Authlete.
Under this new agreement, Authlete and SBI DAH will collaborate on product development and the commercialization of innovative solutions for digital identities and DIDs.
Identity is an essential component of all well-functioning financial systems, providing the foundations for secure, trusted and reliable financial services. As the adoption of digital assets and decentralized finance (DeFi) gains momentum in the institutional financial sector, digital identities and verification services are expected to play a key role.
Digital identities are intended to provide consumers with greater privacy, flexibility and control over the use of their data, while enabling financial institutions to provide authorized access to services, detect and prevent fraudulent activities, and comply with Know Your Customer (KYC) /Anti-Money Laundering (AML) /Combating the Financing of Terrorism (CFT) regulations and reporting requirements.
The main challenges with digital identities are the lack of interoperability and standardization among different DID schemes, as well as data privacy and security risks associated with the new technologies. The combined experience and expertise of Authlete and SBI DAH across financial services, security technologies, and open identity standards positions them well to build out the market-leading digital identity products for the future of finance.
"Authlete's FAPI compliant SaaS component has enabled us to build a highly secure identity management platform for financial institutions to trade digital assets domestically and internationally with greater flexibility and operational efficiency," said Fernando Luis Vazquez Cao, CEO of SBI DAH.
"Moreover, Authlete enables us to stay up to date with the latest specifications of OAuth and OpenID Connect, the de facto standards for API authorization framework and digital identity protocol serving billions of consumers across millions of applications. This is critically important as we continue to innovate in the institutional digital asset ecosystem and expand our offerings with the highest security standards," Vazquez Cao added.
"SBI DAH stands at the forefront of the financial industry's digital revolution," said Michael Mansouri, Authlete Director and Group CEO. "We are excited to deepen our partnership to contribute to developing a trust layer in the digital asset ecosystem.
Our expanded collaboration will empower us to better serve customers in the institutional digital asset space, addressing ever-evolving needs of financial institutions."
About Authlete
Authlete provides software components as a service based on OAuth 2.0 and OpenID Connect to empower companies to secure their valuable APIs quickly and efficiently, reducing time to market. Authlete is used by some of the world's largest digital banks, fintechs, and healthcare service providers. To learn more about Authlete's solutions and innovations, visit authlete.com.
Media Contact:
Amy Otagaki
pr@authlete.com
About SBI Digital Asset Holdings
SBI Digital Assets Holdings (SBI DAH) oversees and operates digital asset-related businesses under the umbrella of SBI Holdings, Inc. The company has investments into key portfolio companies including Sygnum, Boerse Stuttgart Digital Exchange, Everspin, ClearMarkets, Modernity Financial Technologies, and Tangem among others. SBI DAH endeavors to bring innovation to the financial industry by building an ecosystem for issuance, custody, management, and liquidity for digital assets. SBI DAH, via SBI group companies, has strong links with other group investments such as Ripple, R3, B2C2, Securitize and has inroads to banking and securities infrastructure across Asia with businesses in Thailand, South Korea, Hong Kong, Malaysia and Cambodia. SBI DAH has established significant inroads into building a trusted institutional grade global digital asset ecosystem.
Please visit https://www.sbidah.com/ and www.sbigroup.co.jp for more information.
Contact:
contact@sbidah.com