SBI Digital Markets Successfully Conclude Technical Pilot with UBS Asset Management for Tokenised VCC as part of Project Guardian by the Monetary Authority of Singapore
First-of-its-kind ecosystem collaboration between regulated financial institutions in Singapore for the Tokenised VCC
Singapore, 30 October 2023 – SBI Digital Markets collaborated with UBS Asset Management to conclude a technical pilot for the issuance and distribution of a tokenised Variable Capital Company (VCC) fund as part of the Monetary Authority of Singapore's Project Guardian, a collaborative industry initiative with the financial industry that seeks to test the feasibility of applications in asset tokenisation and DeFi while managing risks to financial stability and integrity. The pilot was executed on a permissioned environment of the Ethereum network.
As part of the technical pilot, SBI Digital Markets and UBS Asset Management tested various scenarios between fund manager, distributor, and digital asset custodian all acting as trust anchors. The subscription and redemption of fund shares were simulated on the network by both parties through their standalone digital asset technology setups, with smart contracts in place to bring about automation and efficiencies.
This first-of-its-kind ecosystem collaboration between SBI Digital Markets and UBS Asset Management sets a precedent for stronger collaboration on digital assets between regulated financial institutions. In the next stage, SBI Digital Markets aims to continue working with a wider set of ecosystem participants under Project Guardian to explore possible commercialization models for tokenized funds.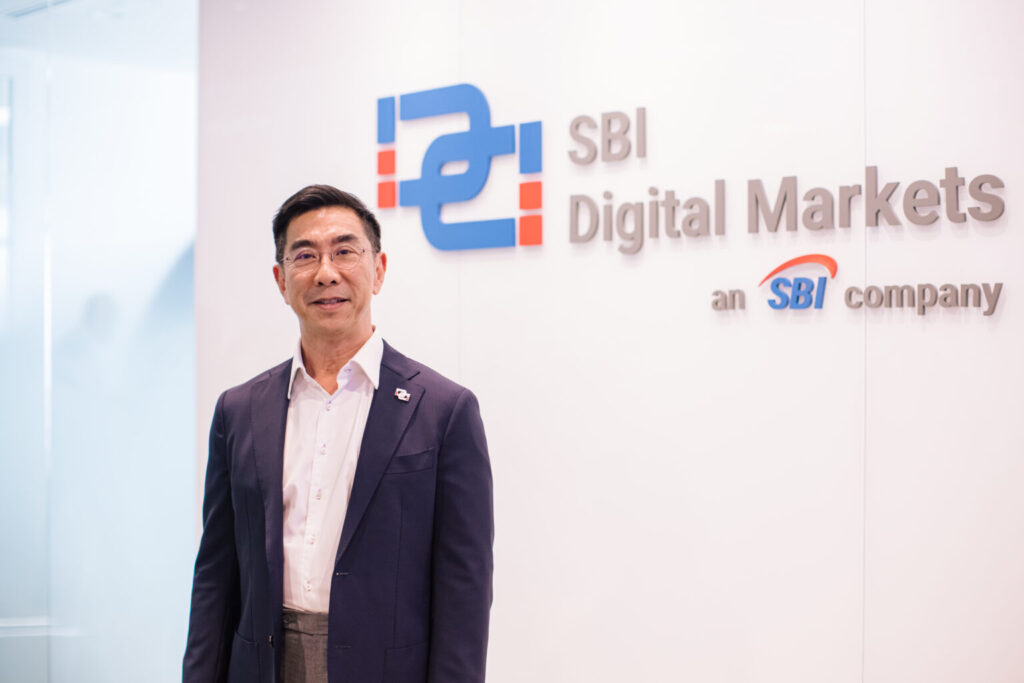 Winston Quek, Chief Executive Officer of SBI Digital Markets, said: "Our vision for the future of capital markets is one where institutions can leverage digitalisation and efficiency-enhancing technology to unlock data and cost efficiencies. The success of our technical pilot with UBS Asset Management marks the first of more to come – we will be stepping up our global partnerships to build an open and interoperable network for digital assets."
Through its parent company SBI Digital Asset Holdings, SBI Digital Markets can leverage the group's digital asset ecosystem to deliver an end-to-end value chain including capital markets solutions; listing, trading and settlement services; custodian services and next-generation infrastructure.
SBI Digital Asset Holdings' End-to-End Value Chain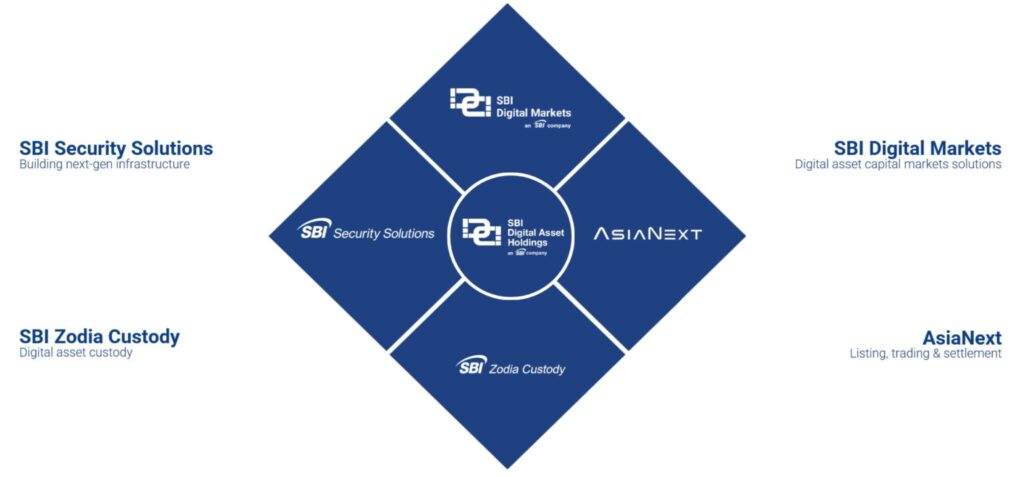 About SBI Digital Markets (www.sbidm.com)
SBI Digital Markets is a subsidiary of SBI Digital Asset Holdings, the digital asset arm of Japan's leading conglomerate SBI Group. With the largest securities account customer base and second-largest trading market in Japan, SBI Group has a global network across 25 countries including key markets in Asia and Europe. SBI Digital Markets offers clients a comprehensive digitalization framework from origination, tokenization, distribution to custodian services across traditional and Web 3.0 product suites.